Nr. 043 / 1997 - ongoing / United States
The center of urban pedagogy (CUP)
Using the power of art, design and visual culture to increase meaningful civil engagement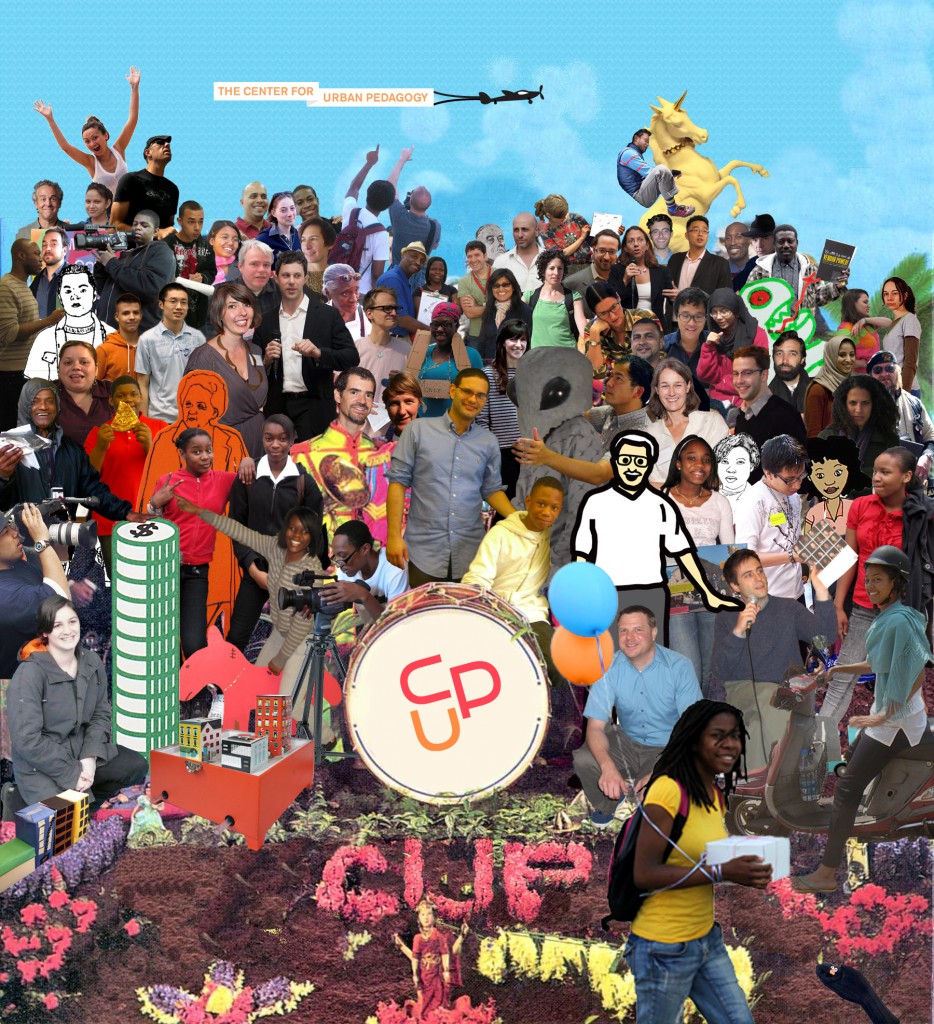 Initiator(s)
Damon Rich, Jason Anderson, AJ Blandford, Josh Breitbart, Stella Bugbee, Sarah Dadush, Althea Wasow, Rosten Woo
Description
CUP is a non-profit organisation that takes on complex policy and planning issues —from the juvenile justice system to zoning law to food access— and breaks them down into simple, accessible, visual explanations. They collaborate with art and design professionals, educators, community-based advocates and policymakers to develop documentaries, posters, and publications, as well as workshops, and other teaching tools that they use in community education programs. CUP also partners with schools and afterschool programs to produce experiential, project-based curricula.
Location
United States
Goals
To break barriers and improve civic engagement in the shaping of public policy especially for historically under-represented communities.
Beneficial outcomes
CUP's print, audio, video, and media projects, along with tactile interactive workshop tools, are in use by dozens of community organisers and tens of thousands of individuals in New York City and beyond.
Maintained by
Public funds, private funds
Users
Artists, designers, community organisers, project supporters, students, teachers, individuals
Links
http://welcometocup.org/