September 18, 2019
OPEN CALL
Submit Case Studies for the Arte Útil Archive: Chicago Area (Illinois)
Deadline November 3, 2019

Asociación de Arte Útil in partnership with the Chicago Architecture Biennial and Jane Addams Hull-House Museum and the Chicago Architecture Biennial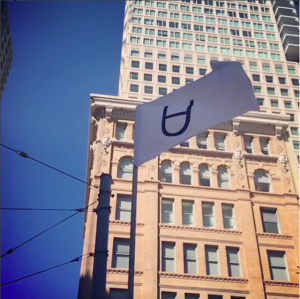 Arte Útil has to do with understanding that art, only as a proposal, is not enough. Arte Útil goes from the state of proposal to that of real implementation. It has to do with understanding that proposals coming from art must reveal the next step and be applied, must leave the sphere of what is unattainable, of desired impossibility, to be part of what exists, of the real and functional sphere: to be a feasible utopia.
—Tania Bruguera, Reflections on Arte Útil, in "What's the Use," Valiz, Amsterdam, 2016
Arte Útil roughly translates as "useful art." But it goes further, meaning art that operates beyond representation, as a tool or device to effect reality and implement social change. At the core of this research is an international open-source archive maintained by the Asociación de Arte Útil. This growing database comprises more than two hundred case studies, from 1827 to today, describing projects that imagine, create, and implement tactics that foster civic engagement and re-evaluate institutions in order to make them work for the people. The ambition of the archive and the Asociación de Arte Útil is to create a resource for knowledge sharing and a platform to promote and disseminate socially motivated forms of art.
As part of the 2019 Chicago Architecture Biennial, the Asociación de Arte Útil is being hosted at the library of Jane Addams Hull-House Museum as a public resource to network and support social projects in the field of arts, design and architecture.
We are inviting the public to submit information on historical as well as ongoing projects, located in the Chicago area, that align with the following criteria:
1) Propose new uses for art within society
2) Use artistic thinking to challenge the field within which it operates
3) Respond to current urgencies
4) Operate on a 1:1 scale
5) Replace authors with initiators and spectators with users
6) Have practical, beneficial outcomes for its users
7) Pursue sustainability
8) Re-establish aesthetics as a system of transformation
The selected projects will be included in the archive, in the Asociación de Arte Útil network. They will also be presented in the archive display at Jane Addams Hull-House Museum as part of the Chicago Architecture Biennial.
Projects can be submitted by anyone, included but not limited to the initiators of the project. They will be evaluated for pertinence by the Asociación de Arte Útil in an open workshop at the Jane Addams Hull-House Museum on November 18 with Tania Bruguera and Alistair Hudson of the Asociación de Arte Útil
DEADLINE: November 3, 2019
Submit a project HERE
Info at opencall@arte-util.org
Commissioned by the 2019 Chicago Architecture Biennial…and other such stories, curated by Yeosomi Umolu, Speake Angiama and Paulo Tavares