March 30, 2020
Useful Curating
An essay by Stéphanie Bertrand commissioned by Ormston House, Limerick (IE) as part of The Sustainability Plan Project (2017-)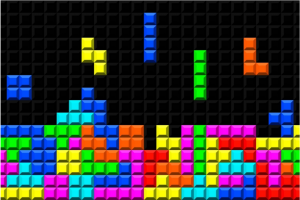 Useful Curating
Expression is an artist's fundamental act; use is a curator's.
Peter Eleey
Over the past few years, the idea of Arte Útil has expanded out of artistic practice to gain increasing traction at an institutional level. In 2013, the Van Abbemuseum in Eindhoven launched the 'Museum of Arte Útil', initiated by artist Tania Bruguera who first coined the term. The project was explicitly designed to transform the existing institution into a 'Social Power Plant'. Its goal was to elicit collective usership towards tactical social change, often through sustained activity in partnership with the local community. Around the same time, the Middlesbrough Institute of Modern Art (MIMA) announced its new vision for a Museum 3.0 derived from 'Usership Theory'. This new perspective repositioned the institution as a shared and responsive network, driven by a civic agenda invested with social purpose. Likewise, a number of smaller art initiatives have recently demonstrated a similar commitment to a more efficacious view of the cultural institution. Ormston House's programmatic turn in 2015 towards greater community engagement – which led to the highly mediatised public outcry over its possible closure during the summer of 2018 – is endemic of this shift, and makes plain its timeliness and necessity.
Read the full text here
—
About the author
Stéphanie Bertrand is a Canadian independent curator based in Thessaloniki, Greece. For over ten years, she has organised exhibitions and participated in projects in North and South America, and across Europe. She holds an MFA in Curating from Goldsmiths College, London and recently completed a PhD in Museology at Aristotle University, Thessaloniki. She is the recipient of the 2013 Hannah Arendt Prize for Critical Theory and Creative Research.
About Ormston House' s 'The Sustainability Plan'
Ormston House is a meeting place for the arts in the heart of Limerick city. The Sustainability Plan (2017-) is a project creating resources to publish research on the expanded value of Ormston House and other non-commercial or non-governmental cultural space and programmes.