October 19, 2015 - October 30, 2015
Office of Useful Art at the Exhibition Research Centre, Liverpool John Moores University
Initiated by Grizedale Arts, John Moores University and Tate Liverpool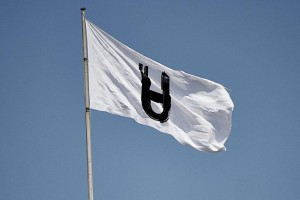 The Office of Useful Art aims to promote art as a tool for social change. It is being opened by Liverpool John Moores University's Liverpool School of Art and Design, in collaboration with the Middlesbrough Institute of Modern Art and Tate Liverpool, from the 19 – 30 of October at the Exhibition Research Centre, Liverpool.
The Office of Useful Art is not an exhibition but a campaign field station and propaganda machine for the movement of Arte Útil. This is a hugely significant international movement, emerging from the shadows cast by the economic crash. It takes art and its institutions in a new direction, away from market oriented objects and spectatorship and reconnects art with its older traditions, as a tool for social change in everyday life.
The question of art and its position in society is the core interest of the museum confederation L'Internationale, who have teamed up with LJMU and MIMA in a five-year programme The Uses of Art to explore the contemporary possibilities of art. The Uses of Art focuses especially on the role museum institutions and Universities play in facilitating art as a constructive social force and the Office of Useful Art is one of its experiments.
The Office in Liverpool will present over 500 case studies from the Archive of Arte Útil, a growing online database created with the Van Abbemuseum Eindhoven and artist Tania Bruguera, initiator of the movement and the Asociación de Arte Útil. The Asociación itself will also be present to offer free membership and build this growing international network of people supporting art for the people.
The Office will offer classes, workshops, makerspace facilities and live discussion, resident artists to 'Broadcast the Archive' alongside production of merchandise to raise funds for the cause. At the same time the Office is asking for new ideas for projects with and for specific constituencies around the city – What can be done? How can we use art to make real change happen?
It is significant that the Office returns again to Liverpool (host to the Office in 2013), a city with a pioneering reputation for socially active art, exemplified by the Granby Four Streets project with Assemble currently shortlisted for the Turner Prize.
Liverpool John Moores University's Exhibition Research Centre is based in the John Lennon Art and Design Building, 2 Duckinfield Street, Liverpool L3 5RD. Read more about the Centre here