Nr. 408 / 2009 - ongoing / South Africa


uMuthiMAYCHE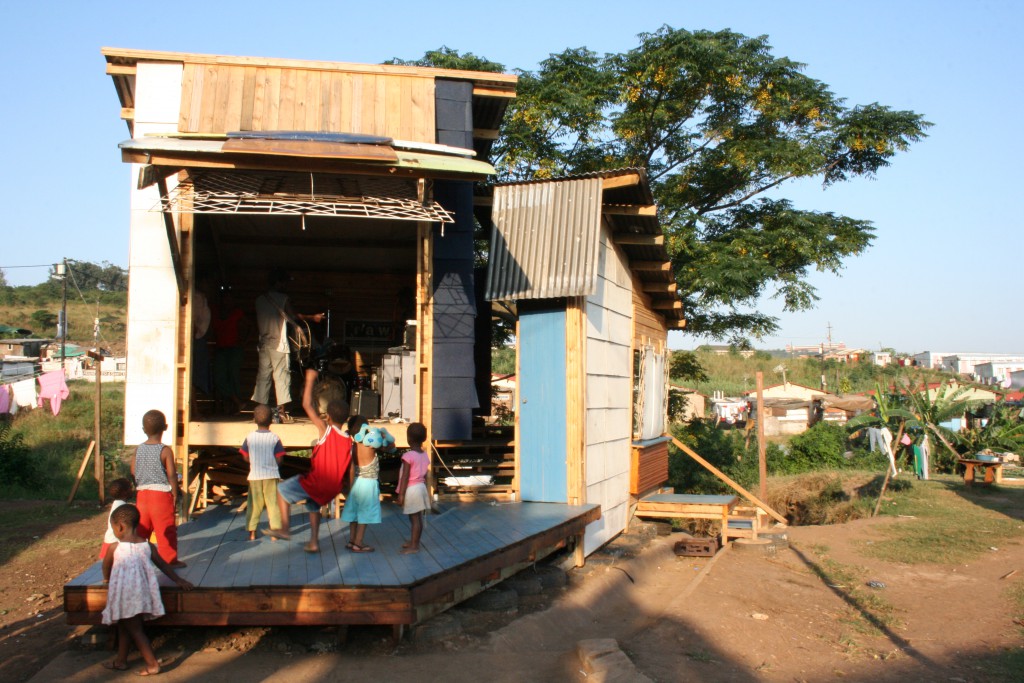 Initiator(s)
Raw Foundation
Description
Raw built a small construction working with the community in Cato Manor, in Durban. It was rehearsal space that opens up as a small podium and tuck-shop. uMuthiMAYCHE was activated for the local musicians to use as their platform.
Location
South Africa
Goals
The aim was to utilise the space in between the government houses and build a prototype for community structures.
Beneficial outcomes
The place is still in use and the local council started negotiations for more similar interventions.
Maintained by
The Netherlands Architectural Fund
Users
Raw Foundation, Dala (artists/activist group), Sukuma Arts Center, VEGA, Area Base Management, Musicians, inhabitants of Cato Manor.
Links
http://www.rawprojects.org/projects.html