Nr. 023 / 2007 / Brazil


Superquadra casa-armário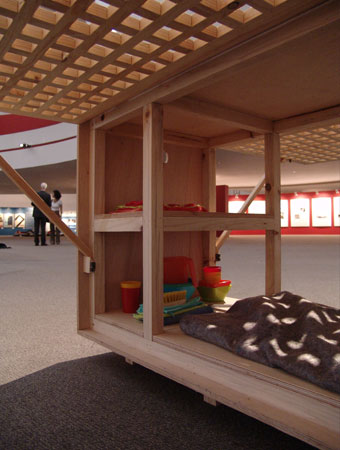 Initiator(s)
Domènec
Description
The project consists of two prototypes inspired by two buildings called 'superquadras' located in a residential area in Brasilia. The prototypes are conceived as individual shelters for the homeless, and they comprehend a blanket, a pillow and some shelves to store objects.
Location
Brazil
Goals
It's a prototypes of individual shelters for the "moradores da rua" or homeless.
Beneficial outcomes
Homeless can have a temporary shelter.
Maintained by
Museu Nacional do Conjunto Cultural da Republica, Brasilia, Brazil
Users
The artists, homeless people
Links
http://www.domenec.net/