Nr. 274 / 2009 - 2010 / Italy


Questuamatic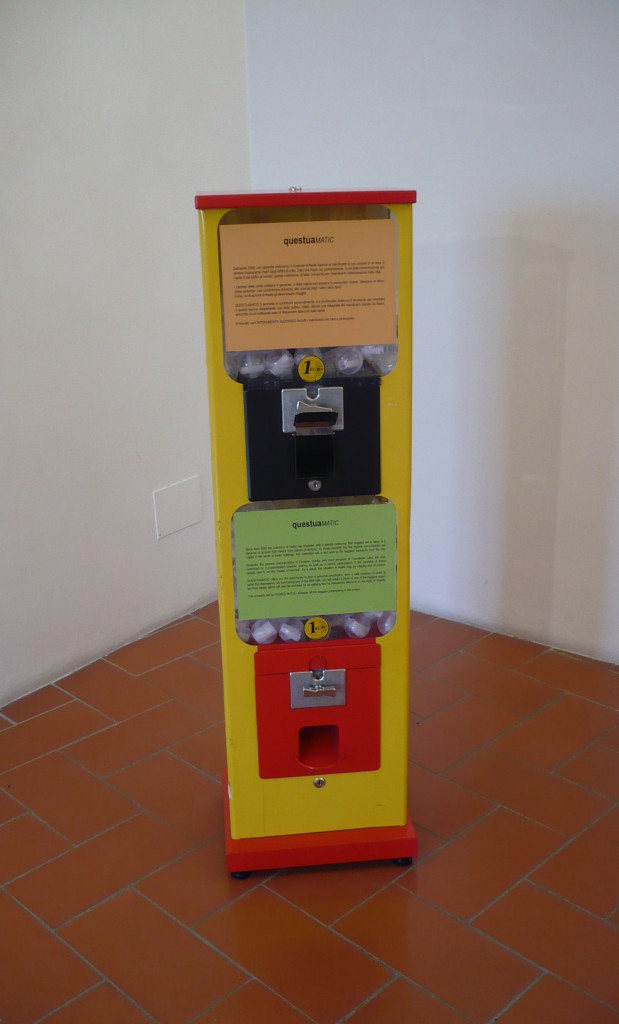 Initiator(s)
Luca Pucci
Description
Assisi has recently banned the request for alms outside of its many shrines. This project takes the shape of a vending machine, placed at a proper distance from the sanctuaries, that dispenses photos of the poor of Assisi and a prayer. The proceeds were distributed between all the poor who participated in the project.
Location
Italy
Goals
To provide the poor with some finance and to give to the religious visitor a prayer.
Beneficial outcomes
The beggars can obtain some money.
Maintained by
Luca Pucci
Users
Beggars, worshippers, tourists
Links
http://www.bevilacqualamasa.it/lucapucci
http://www.fondazioneratti.org/mat/corso/CSAV/iscritti/2012/1399_portfolio.pdf