Nr. 147 / 1997 - ongoing / Germany, United Kingdom, Canada, Online
Kein Mensch Ist Illegal
An international network of local immigrant and refugee rights advocacy groups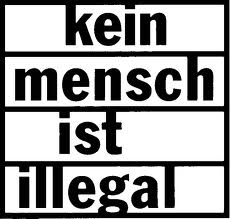 Initiator(s)
Florian Schneider
Description
The project is an international network of local immigrant and refugee rights advocacy groups. What began as a conference on June 28, 1997, developed into a national campaign. More than thirty anti-racist groups present at the conference issued an appeal for greater attention to migrant workers' rights, such as healthcare, education, and housing for migrant workers. Schneider's subsequently initiated several projects in the same vein, like the "no border network" and the online platform KEIN.ORG.
Location
Germany, United Kingdom, Canada, Online
Goals
Support free movement and equal rights for all, and unity between all.
Beneficial outcomes
The campaign culminated in 2001 with an online demonstration in conjunction with Libertad!
Today, No Person Is Illegal continues to work on problems of labour and immigration, focusing on the connections between economics and racism.
Maintained by
Hybrid Workspace, Documenta X, Kassel
Users
Immigrants and refugees in various locations.
Links
http://www.kein.org/
http://www.bok.net/pajol/international/kassel/florian.en.html
http://toronto.nooneisillegal.org/
">