Nr. 253 / 1990 - ongoing / Canada
Isuma Productions
An independent production company, that produces film, documentaries, and TV-series, to preserve Inuit culture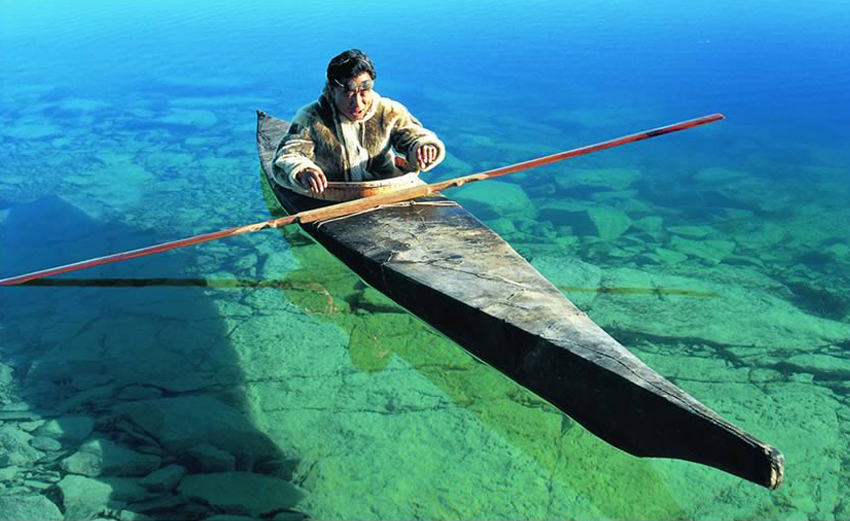 Initiator(s)
Zacharias Kunuk, Paul Apak Angilirg, Pauloosie Qulitalik and Norman Cohn
Description
Igloolik Isuma Productions, Inc. is an Inuit independent production company, that produces film, documentaries, and TV-series, whose objective is to organize community members through participation in a collective act of reflection and expression. Through community-based Inuit-language digital filmmaking, Isuma Productions preserve the cultural history and the language of indigenous people, as well as inform them about legal rights regarding the use of their land in mining developments. For Inuit, cooperation has become a medium of production and survival. In 1991 Isuma has created the first Artic independent non-profit centre, called Tarriaksuk Video Centre.
Today, it carries 1300 Inuit films and videos, of a total 6000 films and videos in 80 languages worldwide, and brings the social, political and collective power of community-based media to remote communities living worldwide.


Location
Canada
Goals
Isuma's mission is to produce independent community-based media – films, TV and Internet - to preserve and enhance Inuit culture and language and to tell authentic Inuit stories to Inuit and non-Inuit audiences worldwide.

Beneficial outcomes
It creates jobs and economic development in Igloolik and Nunavut community.

Maintained by
Zacharias Kunuk, Pauloosie Qulitalik, Norman Cohn
Users
Inuit community, artists, filmmakers, people worldwide
Links
http://www.isuma.tv/en/isuma-productions
http://www.theglobeandmail.com/arts/film/out-in-the-cold-the-struggle-of-inuit-film/article4197448/