Nr. 042 / 2007 - ongoing / Spain, France


ID: a criminal project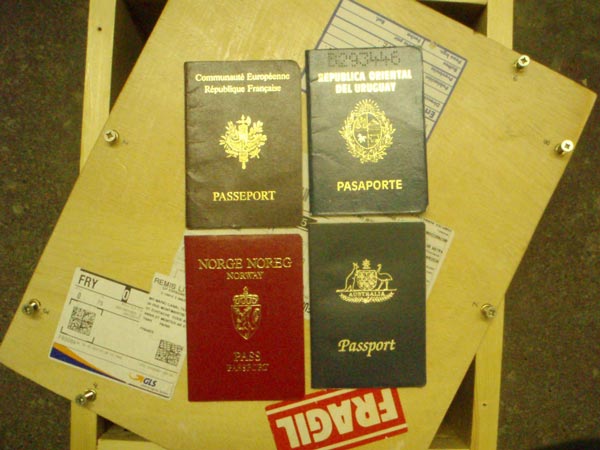 Initiator(s)
Ruben Santiago
Description
The artist has collected passports, identity documents and credit cards from robberies carried out by burglars in Barcelona. The city, do to its urban organisation, is the ideal setting for this type of crime, because burglars can quickly empty the content of bags, get only cash and abandon the rest. Santiago collected 25 documents that were camouflaged as artistic objects and transported in Paris with the aid of a company specialised in artwork transport, to be displayed on a gallery – becoming available material for anyone who may wish to take them, recovering their criminal origin.

Location
Spain, France
Goals
Transform the artistic system into a screen to conceal crime, as the possession of this material is a criminal activity in itself held against the state (the documents do not belong to the individuals, but to the state) and therefore, a punishable offence.

Beneficial outcomes
All the documents were taken by Passage Souterrain visitors.

Maintained by
Passage Souterrain
Users
The persons that took the documents
Links
https://contraindicaciones.net/id_un_proyecto_criminal_de_rub/