Nr. 220 / 1966 - 2001 / United States
Experiments in Art and Technology (E.A.T.)
An organisation promoting collaborations between artists, engineers and scientists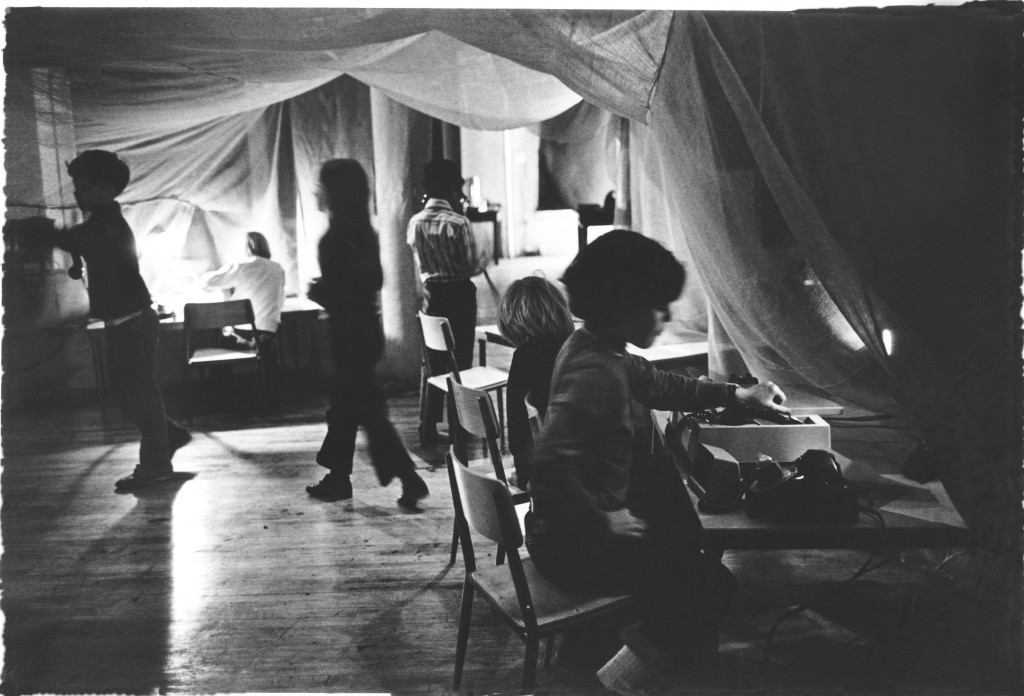 Initiator(s)
Billy Klüver, Fred Waldhauer, Robert Rauschenberg, Robert Whitman.
Description
E.A.T. was a non-profit foundation established to promote collaborations between artists, engineers and scientists. The organisation responded to artists' request for technical help by matching them with an engineer who could work with them and develop new projects using new technologies. E.A.T created a collaboration between these actors, through cooperation and sponsorship. In the late 1960s, 28 regional E.A.T. chapters were created throughout the U.S. to promote collaborations between artists and engineers and expand the artist's role in social developments related to new technologies.
Location
United States
Goals
The organisation placed artists working directly with engineers in the industrial environment where technology was being developed.

Beneficial outcomes
Projects realized at this time included developing methods to produce instructional programming for India's educational television; a communication net of linked public spaces by telex in New York (U.S.), Ahmadabad (India), Tokyo (Japan) and Stockholm (Sweden) by telex; a pilot project enabling children in different parts of New York City to speak over the telephone, telex and fax equipment; a pilot programme to devise methods for recording indigenous culture in El Salvador, etc.
Maintained by
Julie Martin
Users
Billy Klüver, Robert Whitman, Fred Waldhauer, Robert Rauschenberg, John Cage, Lucinda Childs, Öyvind Fahlström, Alex Hay, Deborah Hay, Steve Paxton, Yvonne Rainer, Robert Rauschenberg, David Tudor, and Robert Whitman among the others. Notable engineers involved include: Bela Julesz, Billy Klüver, Max Mathews, John Pierce, Manfred Schroeder, and Fred Waldhauer
Links
http://www.fondation-langlois.org/html/e/page.php?NumPage=306