Nr. 256 / 2003 - ongoing / Austria


Employment of Former Drug Users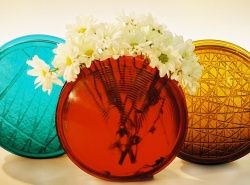 Initiator(s)
WochenKlausur
Description
The project consists of a series of upcycling workshops to help former drug users who have completed long-term therapy work, with the reintegration in the first labour market.
Through the workshops, participants redesign and sell discarded products or worn-out pieces of furniture for a new use.
Every year, a new group of people who have completed therapy are employed by the business.
Location
Austria
Goals
To help people who have completed long-term therapy work creatively for a year and adapt to a structured workplace.
Beneficial outcomes
A number of participants have been able to find jobs in the primary sector of the labor market following their employment at gabarage. The workshop has been invited by Trigos Awards to design their contest trophies.
Maintained by
Anton-Proksch-Institute
Users
Seven former drug users who had completed rehab therapy and were willing to start working.
Links
http://www.wochenklausur.at/projekt.php?lang=en&id=19