Nr. 260 / 1973 - ongoing / United Kingdom
Centre for Alternative Technology (CAT)
An education and visitor centre demonstrating practical solutions for sustainability.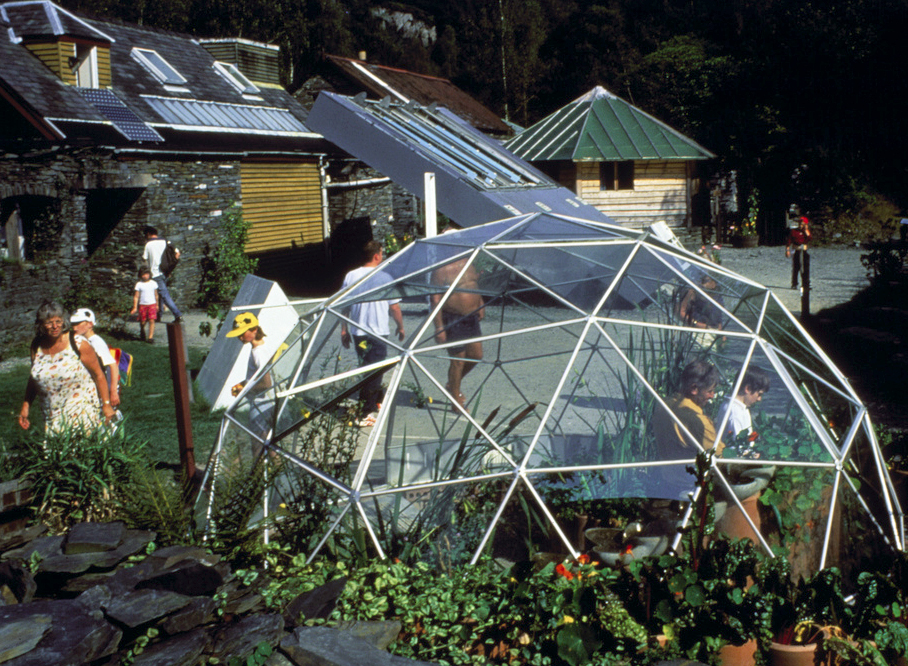 Initiator(s)
Gerard Morgan-Grenville
Description
The CAT originated in 1973 in Wales as an experimental community dedicated to eco-friendly principles and a 'test bed' for new ideas and technologies. In 1975 it opened a Visitor Centre and, in the 1980s, a study centre running residential courses on all aspects of green living: environmental building, eco-sanitation, woodland management, renewable energy, energy efficiency and organic growing.

Location
United Kingdom
Goals
To search for globally sustainable, whole and ecologically sound technologies and ways of life.
Beneficial outcomes
During the last 40 years, the center has been offering free information, curriculum-based education, residential education trips, and teacher training to visiting schools, colleges and universities. It also publishes books on key environmental issues, runs a graduate school, and a successful volunteer programmes for those that want to gain hands-on experience. Finally, it has a growing network of supporter members who receive their quarterly magazine and an invite to their annual conference.
Maintained by
Funded by donations from Morgan-Grenville's contacts, companies and manufacturers provided products to be displayed and demonstrated in use.
Users
Gerard Morgan-Grenville, Volunteers, students and visitors.
Links
http://www.cat.org.uk/index.html
http://content.cat.org.uk/index.php/how-cat-started
http://www.spatialagency.net/database/why/ecological/centre.for.alt ernative.technology.cat