October 15, 2015
Office of Useful Art at the Exhibition Research Centre, Liverpool John Moores University
19 – 30 October 2015

Mondays to Fridays, 10.00am – 4.00pm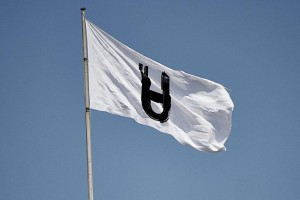 The Office of Useful Art aims to promote art as a tool for social change and travels to   Liverpool John Moores University's Liverpool School of Art and Design, in collaboration with the Middlesbrough Institute of Modern Art and Tate Liverpool, from the 19 – 30 of October at the Exhibition Research Centre, Liverpool.
The Office of Useful Art is not an exhibition but a campaign field station and propaganda machine for Arte Útil. This is a hugely significant international movement, emerging from the shadows cast by the economic crash. It takes art and its institutions in a new direction, away from market oriented objects and spectatorship and reconnects art with its older traditions, as a tool for social change in everyday life.
The question of art and its position in society is the core interest of the museum confederation L'Internationale, who have teamed up with LJMU and MIMA in a five-year programme The Uses of Art to explore the contemporary possibilities of art. The Uses of Art focuses especially on the role museum institutions and Universities play in facilitating art as a constructive social force and the Office of Useful Art is one of its experiments.
The Office in Liverpool will present over 500 case studies from the Archive of Arte Útil, a growing online database created with the Van Abbemuseum Eindhoven and artist Tania Bruguera, initiator of the movement and the Asociación de Arte Útil. The Asociación itself will also be present to offer free membership and build this growing international network of people supporting art for the people.
The Office will offer classes, workshops, makerspace facilities and live discussion, resident artists to 'Broadcast the Archive' alongside production of merchandise to raise funds for the cause. At the same time the Office is asking for new ideas for projects with and for specific constituencies around the city – What can be done? How can we use art to make real change happen?
In this it is significant that the Office returns again to Liverpool (host to the Office in 2013), a city with a pioneering reputation for socially active art, exemplified by the Granby Four Streets project with Assemble currently shortlisted for the Turner Prize.
Alistair Hudson, Director of Middlesbrough Institute of Modern Art and Co-director of Asociación de Arte Útil: "This is the latest manifestation of the movement as it grows and travels from city to city, village to village, having already travelled to Queens Museum New York, Van Abbemuseum Eindhoven, Tate Liverpool (2013), Ikon Gallery Birmingham, Coniston Institute (2014), Zagreb and Middlesbrough (2015). There is a growing interest in art that gets things done in the world, that changes things, that is actually of use to much wider sections of society. This way of working with art can be understood easily by all, as wonderful human stories of artists and activists offering products, education, social solutions, food or housing – anything from bullet proof skin to a community shop."
John Byrne Liverpool School of Art and Design's Manager and Coordinator of the L'Internationale Project 'The Uses of Art' said: "The Office of Useful Art at Liverpool School of Art and Design is not simply a show or event, it is a launch pad for beginning and sustaining a long term research relationship and engagement with our local, national and international partners and constituencies. We will begin to use the vehicle of socially engaged art practice as a means to develop our aim of becoming a Modern and Civic University. To do this we will actively use our proud history as one of the UKs first Mechanics Institutes since 1825, and help to re-think the ways in which art can be used a tool for the common good."

Lindsey Fryer, Head of Learning, Tate Liverpool is working in partnership with an international Collaborative Arts Partnership Programme, CAPP to work with artists whose practice is socially engaged and collaborative: "Artists are at the cornerstone of learning and curatorial practices at Tate Liverpool, working with and between the organisation and our communities or constituencies. Tate Liverpool's vision of 'Learning with our audiences through art', attempts to breakdown the hierarchies of knowledge that persist within the museum, welcoming the creation and presentation of new knowledge in new ways to a wider audience. Co-design of programmes, resources and spaces with artists, children, young people and adults will change the nature of how the museum of the future operates…..an exciting and challenging project".
This project forms part of the five year 'Uses of Art' project with L'Internationale confederation of European museums and was made possible with the support of the Culture Fund of the European Union and Arts Council England.
Liverpool John Moores University's Exhibition Research Centre is based in the John Lennon Art and Design Building, 2 Duckinfield Street, Liverpool L3 5RD. Read more about the Centre here