October 21, 2020
Instituting from archives: Asociación de Arte Útil and TEOR/éTica in conversation
Authors: Gemma Medina and Alessandra Saviotti
This article was originally published on Archive is Power, Roots§Routes - Research on Visual Cultures, Year X, N.33, May-August 2020.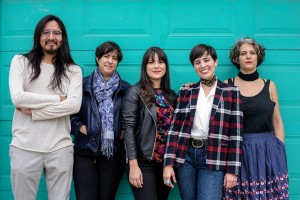 Since 2013 the Arte Útil archive has functioned as an activator for conversations, workshops, exhibitions and projects carried on around the world, questioning the idea of art as a tool to be used in everyday life.
Following its conception, the Arte Útil archive has been playing with the modernist idea of naming a movement (Bruguera, 2015) in order to be legitimized into the art world, advocating for the recognition of a certain kind of practices that would never be considered as being part of the canon, for example socially engaged art.
Útil and Arte in the same sentence sounded like a deep contradiction to many, even an anathema to some. However, thanks to the commitment of the members of the Asociación de Arte Útil, such as curators, directors of museums and independent institutions, students, academics and activists, the principles of Arte Útil as well as its archive, gained traction at institutional level triggering in some cases a new vision for the so-called Museum 3.0 (Wright, 2014) derived from usership (MIMA, 2015).
Archiving the "not-yet" (van Heeswijk, 2016), as these practices suggest, seems to carry a burden that is necessary to share. Therefore, the selection process behind the inclusion of case studies was shared with a plethora of institutions and their networks to build an open committee which is in charge of researching, suggesting and archiving case studies.
As a result of this collective process, in 2015 the Asociación de Arte Útil was founded, seeking to promote and implement Arte Útil as a practice, mainly through its archive.
The preservation of an artist's archive is also one of the research lines of TEOR/éTica, a non-profit, independent and private art organization founded in 1999 in San José, Costa Rica, by artist, curator and researcher Virginia Pérez-Ratton (1950-2010), in collaboration with artists, academics and cultural agents from Latin America and the Caribbean.
Since January 2018, TEOR/éTica has been collectively directed by Miguel A. López, M. Paola Malavasi Lachner, Daniela Morales Lisac, Paula Piedra and Dominique Ratton Pérez [1], who, through a collective and horizontal directorship, have been rethinking their institutional model moving toward a shared way of approaching cultural management and the development of artistic practices.
We met the team in the cloud in May 2018, only 5 months since the beginning of the process of collectivization. We discussed how starting from an archival practice, intended as the way to preserve history as well as creating a new one, could influence "instituting otherwise".
[1] Dominique Ratton Pérez was part of the codirection until December 2018.
—–
Continue reading the article in English here and in Spanish here