April 7, 2017
Escuela de Arte Útil at YBCA
As part of the exhibition Tania Bruguera: Talking to Power/Hablándole al Poder, Yerba Buena Center for the Arts and Tania Bruguera will open a fully functioning school inside of the galleries.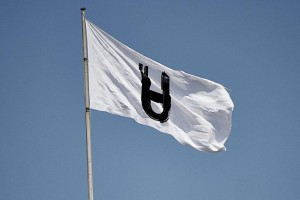 Classes will be held Tuesday–Thursday from 4–8PM, and students will learn about the creation of "useful art" from some of the world's most influential practitioners. The primary pupils of the school will be a new cohort of YBCA Fellows who are working under Bruguera's direction. Gallery visitors and the public are always welcome to join classes on a drop-in basis.
Whether through self-organized groups, individual initiatives, or the rise of user-generated content, people are developing new methods and social formations to deal with issues that were once the domain of the state. These initiatives are not isolated incidents, but also part of an art history that has been neglected, yet shapes our contemporary world. This class will focus on the concept of Arte Útil. Studying the shifting role of contemporary art, the class will consider factors of the practice of Arte Útil such as institutional self-criticism, active hyperrealism, a-legality, reforming capital, beneficial outcomes, sustainability, intersection with other disciplines, and modes of creative collaboration. We will have weekly guest lectures and case study presentations, as well as access to ongoing Arte Útil projects in the Bay Area.
Escuela de Arte Útil, a commissioned art project for the exhibition Tania Bruguera: Talking to Power / Hablándole al Poder, is organized by Yerba Buena Center for the Arts, in collaboration with California College of the Arts, San Francisco Art Institute, the University of California, Berkeley, San Francisco State University, Asociación de Arte Útil, and YBCA Fellows.
Did you miss the weekly keynote lectures by guest instructors?
You can watch them HERE