June 16, 2016
Broadcasting the archive #6 – Barcelona
A 2-days programme in collaboration with Avalancha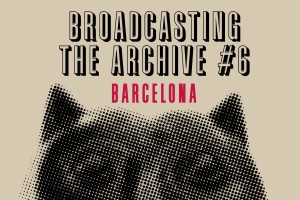 On Saturday 25th at 10:00 am Avalancha collective will led a tour of Raval neighbourhood followed by a discussion at MACBA at 15:30 pm involving some local constituencies as well as international guests.
On Sunday 26th June at 11:00 am at MACBA there will be a series of Skype chats with some artist involved in the Arte Útil archive discussing some case studies related to gentrification, the use of public space as a common good and the Arte Útil Criteria.
Here the link to the Facebook event.
The event is FREE, we will meet in front of MACBA for the tour on Saturday.