December 2, 2015
Broadcasting the archive #3
Broadcasting the archive was invited to be part of the Age of Wonderland: an initiative by Baltan Laboratories and Hivos, developed for Dutch Design Week (Oct. 17th- 26th, 2015).
Report by Gemma Medina Estupiñan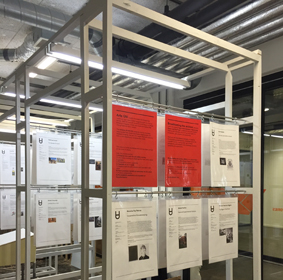 During Dutch Design Week, a selection of case studies related to food and water and their production, consumption and distribution, were on display in the context of the project Age of Wonderland – Balancing Green and Fair Food. This programme, co-organised by Hivos and Baltan Laboratories, addressed the complex issues ingrained in our globalised food system by inviting six artists from across the world to exchange knowledge: Symbat Satybaldieva (Kyrgyzstan), Yoyo Yogasmana (Indonesia), Achmad Fadillah (Indonesia), Arie Syarifuddin (Indonesia), Ahadi Katera (Tanzania), Sari Dennise – Crater Invertido (Mexico).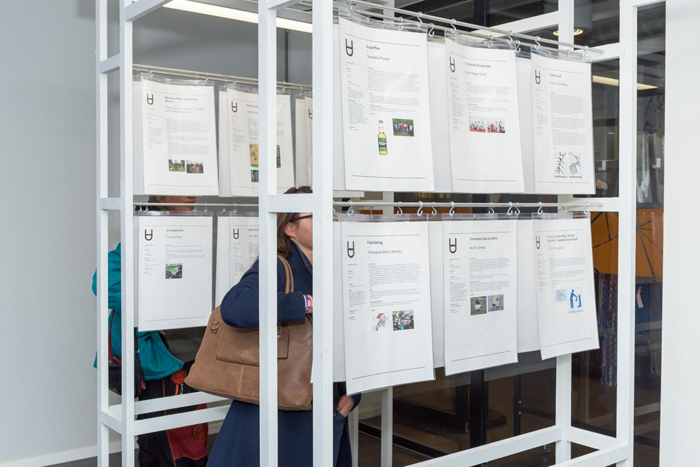 On Oct 23th, Gemma Medina mediated an open and public conversation with the artists and anyone interested. Proposing some cases studies akin to their own projects as a starting point, Medina encouraged them to use the archive as catalyst, reflecting on their practice and their role as artist, initiator and user.
Using the physical structure on which the case studies were on display, Medina asked each artist to look for concrete projects within the archive, bringing the placards to the area of discussion. Doing so, the artists initiated a short research through the structure, until discovering those projects more directly related to their practices.
Later, Medina opened the floor to participants fostering a think-tank, opening a debate to define some key questions for socially engaged art practices and the uses for the Arte Útil archive. During the conversation these artists went through the criteria, explaining about their practice and denying or recognizing their own projects as Arte Útil.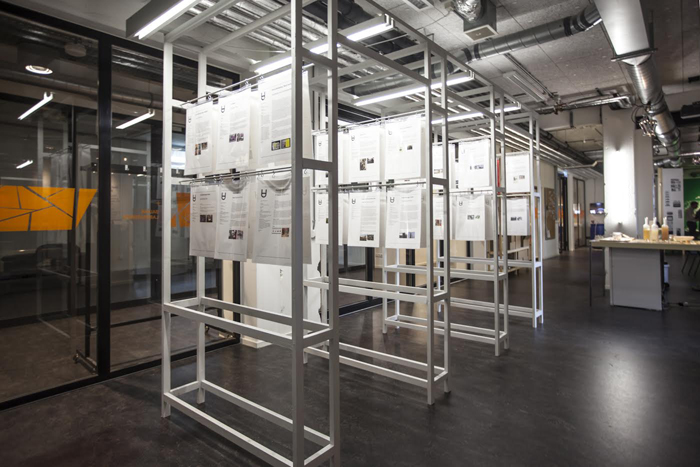 After a whole week of activities, reflexion and discussion presenting their projects at Baltan, it was inspiring to hear their impressions about Arte Útil and especially the way they understand the concept of usefulness and its value.
The debate pointed out the relevance of the process of horizontal collaborative learning within socially engaged practices and Sari Dennise, member of the collective Crater Invertido reminded the risk of appropriation when the artists don't become part of the communities. Symbat Satybaldieva and Yoyo Yogasmana stressed the importance of the local understanding and the current use or misuse of traditional knowledge without analysing its implicit value for our contemporary society. We might not deny the significance of the practise looking exclusively to the outcomes. Instead of looking for a continuous process of innovation, the practice of this group of artists is based in the analysis of a concrete local context, its heritage and the popular wisdom as the origin of re-interpretations of our reality in conjunction with technological developments. As Achmad Fadillah insightfully stated, "at this point, it is necessary to arise more good questions than find answers, and this is a natural role for art". It is especially important within the neoliberal market. Some of the projects like Ahadi Katera suggested are creating prototypes or models of social innovation working in close collaboration with local farmers, communities, cultural institutions and companies. In this process, artists can be catalysts, bringing questions that normally are not possible within a business environment, challenging companies and institutions, paving the way for social issues and urgencies.
Is it a possible role of Arte Útil to push the boundaries of global neoliberalism? Or could these projects remind us the potential of shared human knowledge and the value of our traditional wisdom against our high-tec dehumanized culture of consumption? These artists are demonstrating that other approach is possible. Certainly, they proposed some really good questions opening lines of debate that we would like to share in our next steps of Broadcasting the Archive with other participants and protagonists of Arte Útil from different contexts.