October 16, 2015
Broadcasting the archive #1
A report about the first workshop organised by Aleppo in the frame of the program "The use of the use" as part of the Curated tour of Brussels Art Days (September 11th -13th 2015), curated by Caroline Dumalin (Wiels).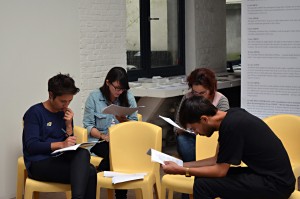 Aleppo is an independent organization initiated by a group of artists, students and academics with a background in performing arts. The program of the day included a panel discussion with artists and curators (Matteo Lucchetti from Visible, Daniel Blanga-Gubbay from Aleppo, Marinella Senatore e Jozef Wouters), a reading session of 'Toward a Lexicon of Usership', Broadcasting the archive (Bta) workshop and a final Q&A Skype conference with Stephen Wright.
The program was built within a strong theoretical-reflective context around the concepts of usership and alternative-independent forms of institution. For the public, it was based on a conventional passive position as spectators, just with a few open moments to participate in the discussions.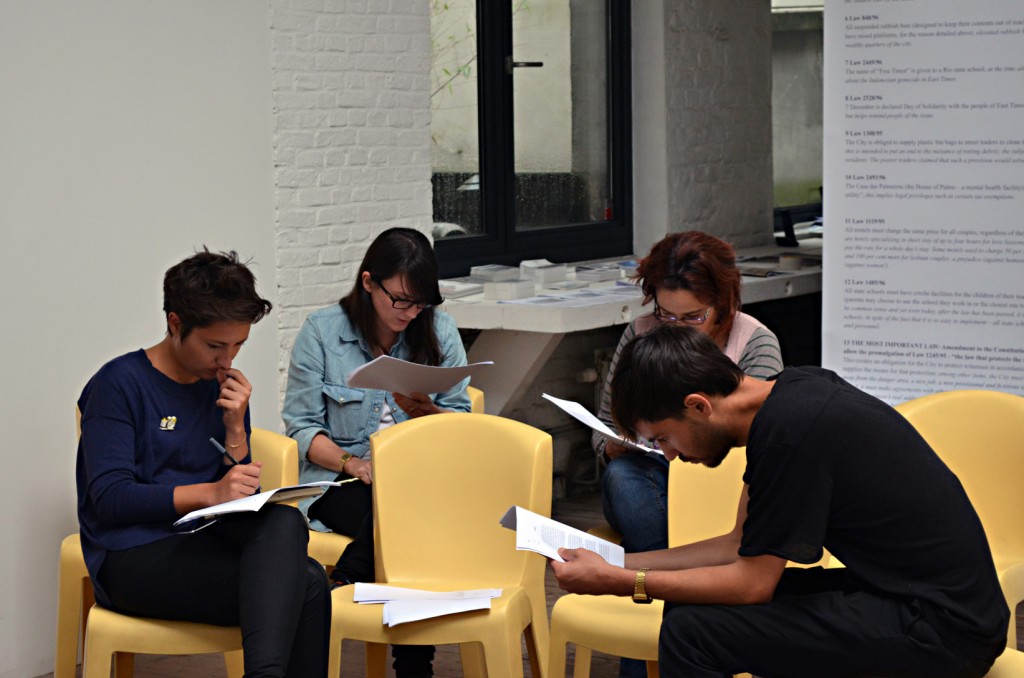 We decided to activate the participants with a workshop that would promote a deep understanding of Arte Útil, the criteria, the archive and its strategies. We proposed that the participants played the role of a nomadic institution aiming at legitimizing and promoting the Arte Útil movement.
We provided them with a selection of case studies from three different strategies: A-legal, Institutional repurpose and Legislative change. Using these strategies, artists are facing processes of negotiation- alteration-transformation of institutions and the institution of society in general, dealing with concrete rules and laws.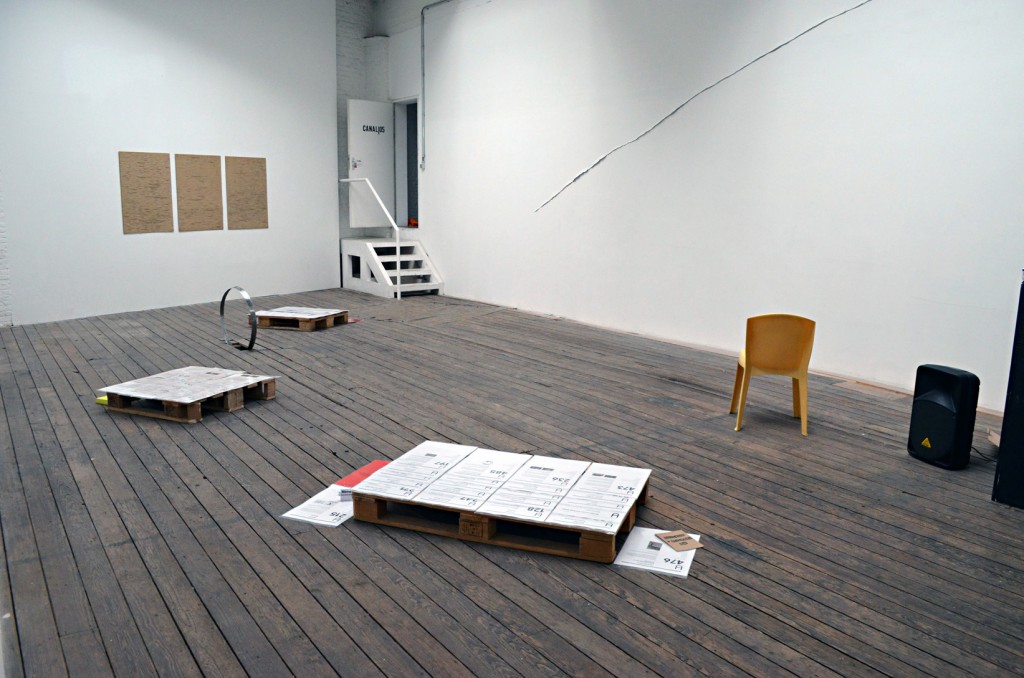 The activity consisted in: reading the cards, discussing and analysing the selection of case studies in relation with the criteria and the strategies to finally decide the one they would consider as the most representative or paradigmatic for each category. The activity brought interesting reflections about each strategy, the ethics around Arte Útil, and concepts like authorship, the interpretation of aesthetics in socially engaged practices, art as a tool, repurposing art's autonomy, the users and their position-ownership within the process.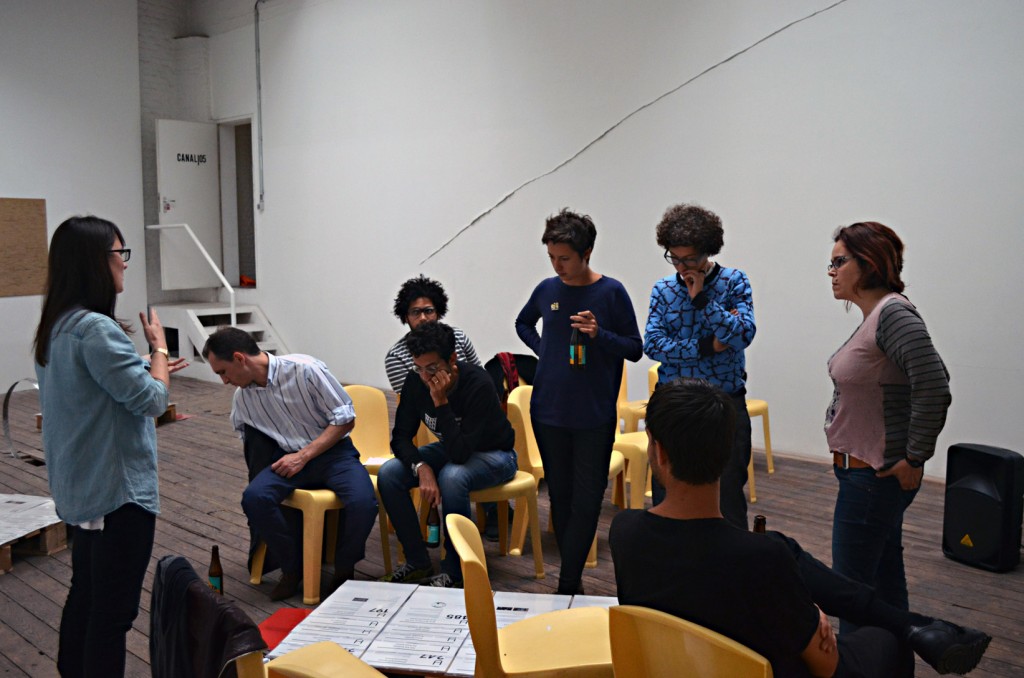 Finally the activity was evaluated and defined by the participants as an inspiring and meaningful approach to Arte Útil and the possibilities of analysis of the archive. For the participants coming from other contexts (non-art field) it was even more meaningful because it opened a completely different approach to contemporary art and its possibilities of interaction-impact in the real world.