Information about arte-util.org, the Association de Arte Útil, its initiators, contributors and supporters.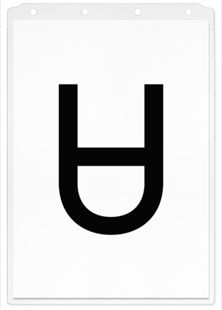 Contact info:
To get in contact with Arte-Util.org, mail to: contact@arte-util.org or info@arte-util.org

Subscribe to newsletter:
Subscribe to the Arte Útil newsletter to receive posts and updates on the Association, studies and related projects.
Submit a project to the archive:
Submit a project to the Arte Útil archive, we meet once per year to go through the applications and select them.
Join the Association:
Join the Association, a network of Arte Útil practitioners and institutions. Association members receive the Arte Útil newsletter and are invited to contribute to the Association through either resources, labor or expertise. Association members are invited to an annual conference.

Colophon
Initiator:
Tania Bruguera
Directors:
Tania Bruguera and Alistair Hudson
Initial Partners:
Queens Museum (New York), Van Abbemuseum (Eindhoven), Grizedale Arts (Coniston)
Archive researchers and coordinators:
Gemma Medina Estupiñan and Alessandra Saviotti
International correspondents:
Nick Aikens, Rael Artel, Claire Bishop, John Byrne, Clare Butcher, Binna Choi, Teddy Cruz, Ekaterina Degot, Galit Eilat, Charles Esche, Annie Fletcher, Tom Finkelpearl, Tom van Gestel, Grizedale Arts, Claire Hsu, Matteo Lucchetti & Judith Wielander (Visible project), Abdellah Karroum, Grant Kester, Heejin Kim, Michy Marxuach, Cuauhtémoc Medina, Gabi Ngcobo, Paul O´Neill, Sarah Rifky, Caterina Riva, Lucía Sanroman, David Teh, Nato Thompson, Stephen Wright, Vivian Ziherl, Magdalena Ziolkowska.
Platform partners:
MIMA (Middlesbrough), Van Abbemuseum (Eindhoven), the Whitworth Art Gallery (Manchester) and FRAC Poitou-Charentes (Angoulême)
Platform Design:
Peter Zuiderwijk, Collective Works
Platform Development:
buurmen
Link to Youtube Channel here
Link to SoundCloud Channel here

Made possible with the support of:


The Archive is licensed under a Creative Commons Attribution-NonCommercial-ShareAlike 4.0 International License.